With all the customization in Steadfast Fence's offering, it is possible to stay up on the latest 2015 and 2016 fencing trends.  One of these current trends we will be highlighting is the modern look that darker shades of fencing can offer.  As Steadfast's vinyl offerings include 35 color combinations and 5 realistic wood grains, it is easy to get a fence designed to fit your needs.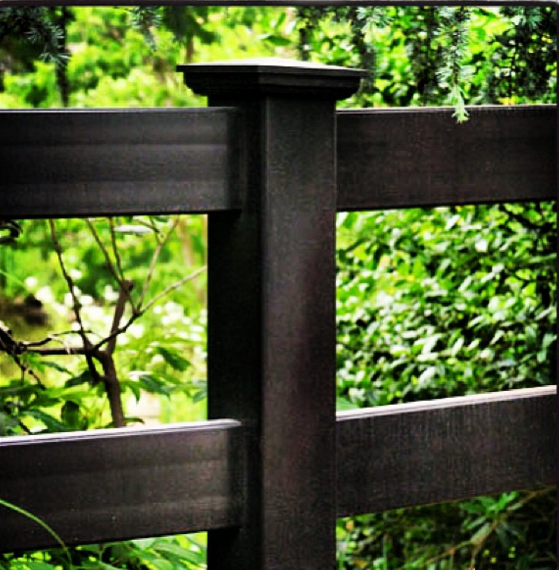 IG Illusionsfence : http://bit.ly/1PBIdtm
In this other example of modern fencing from Illusions Vinyl's Instagram page we can see that the modern look of a darker fence can work well in a variety of settings.  One yard strategy that is currently trending, partly due to water limitations in several towns, is the grassless and mowless yards.  This modern look which was mostly taken off in areas such as California where droughts are more severe offers a unique style that can be applied elsewhere as well.  This style of yard design which includes a modern looking fence can be both sharp and well maintained without most of the hassle and upkeep of a normal yard.  One of the benefits of vinyl fencing is the lack of maintenance required, which pairs perfectly with that of a low-maintenance designed yard.
Steadfast Fencing is here to help design your perfect modern fence.  Contact us to discuss your options and check out our partner's fence design tool online to customize your own modern vinyl fence.