Steadfast Fence is proud to give privacy fence shoppers a huge variety of options. Custom dimensions that include fence height of six, eight, or ten feet tall.  Privacy fences are all about function, keeping unwanted eyes off your property; however, a fence is a lifetime purchase and is worth it to have it customized to your particular property.  Steadfast Fence can plan your fence to optimize your land's privacy with your design and our expert craftsmanship.
Steadfast encourages you to take the next steps:
Check our the Fence Design Center (with information below)
Customize your own privacy fence
Save the PDF to desktop, or Print Copies
Contact Steadfast Fence by email/phone for a free quote
Step 1.  Checking Our the Fence Design Center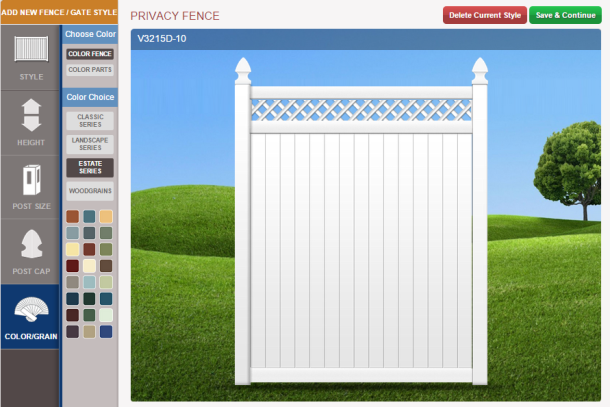 This privacy fence shown above is one of the 5,000+ that could be created using the Fence Design Center.  Some options include picking from 40 colors, 10 overall fence styles, various post caps, and overall post and fence dimensions.  Get creative and make the perfect fence panel and fence gate to match your property.
Not only will your custom fence look fantastic, but it will outperform our competitor's fences.  These fences were designed to last twice as long as the alternative vinyl fences, as well as being durable and flexible to withstand New England weather.  Maintenance is super low, cleaning these tall privacy fences will be as easy as turning on the hose.

Step 2.  Customize Your Own Fence

Step 3. Saving your PDF
Once you are done with your fence design(s) click the top right corner of the builder to "Download PDF" and keep these files in a safe location.  Steadfast Fence will want to check out what you created!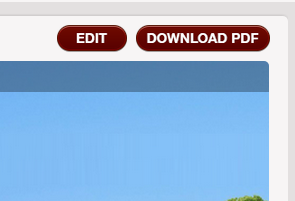 Contacting Steadfast Fence is easy.  Our phone lines are open during normal business hours, (508) 347-7722, or shoot us a message on our contact page with a title like "Custom Privacy Fence – Quote Request" and we will get back to you ASAP! Our expert, in-house and local team is excited to begin working on your custom privacy fence!